PARENT/TEACHER FELLOWSHIP (PTF)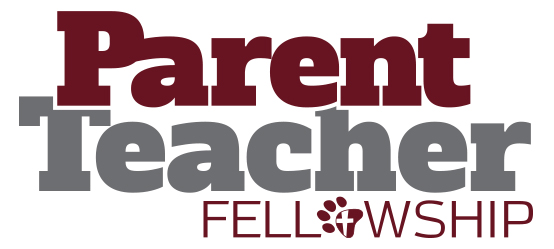 Our Mission:
The mission of the Parent Teacher Fellowship (PTF) is to work in cooperation with the administration of Calvary Christian Academy (CCA) in recognizing and promoting the direct and indirect needs of the staff, parents, and students to accomplish the mission of Calvary Christian Academy.
Our Purpose:
To promote unity in our school family through coordination of parent programs, positive communication, and encouragement of one another, our administration and teachers.  To continually improve and enhance the quality of our school.  To promote a positive relationship with our community.  Furthermore, to encourage a positive relationship between educators and parents to promote the highest level of physical, social, academic, and spiritual education possible for our students.
Our Meetings:
The Parent Teacher Fellowship (PTF) will hold school wide meetings on a monthly basis to discuss upcoming events and corresponding volunteer needs.  These meetings will serve as an opportunity for parents to gather information regarding these events and provide their creative input.  These meetings will also allow parents, who are interested, to join certain committees necessary for event planning purposes.
Our Fundraising:
The Parent Teacher Fellowship (PTF) will conduct fundraisers throughout the year.  These fundraisers will enable the PTF to put on a Christmas staff party, staff appreciation week, and provide resources in the classrooms for teachers.  We will also be looking for parents to volunteer in these fundraisers.